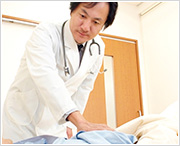 At present, the generally practiced "Standard Therapy" for cancer treatment are surgery, radiotherapy and chemotherapy. Each of these therapy has its advantage, but also disadvantage in medical practice. (Please see further information on "Overview of Immuno-Cell Therapy")
Seta Clinic Group ("SCG") aims to develop and practice a new systemic treatment that provides beneficial outcomes while allowing patient to maintain QOL. This treatment has been scientifically proven to have minimal adverse effect.
There are many types of Cancer Immunotherapies, which induce and enhance an immune response against tumor. Among these therapies, Immuno-Cell Therapy has the most theoretical scientific background along with strong clinical evidence. Today, Immuno-Cell Therapy is rapidly being advanced and developed around the world.

SCG was established in April 1999 as the first private clinic specializing in Immuno-Cell Therapy in Tokyo. In response to an increased patient demand for Immuno-Cell Therapy, SCG has expanded its medical facilities to Yokohma, Osaka, Fukuoka and Sapporo. By the end of 2008, more than 10,000 patients have been treated with Immuno-Cell Therapy in SCG facilities, more than by any other medical institutions in the world.
SCG makes efficient use of its accumulated treatment experience in selecting the appropriate clinical path for each patient based on his or her condition, type of cancer, and course of disease. In addition, the appropriate methods for cell-processing and infusion of immuno-cells into each patient are also considered and applied based on our accumulated treatment experience.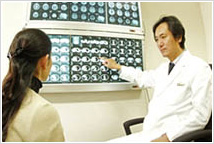 Cancer is a disease difficult to cure without early diagnosis and treatment and is the leading cause of death among Japanese individuals. Cancer is a refractory disease known to have suppressive activity to a patient's immune system. Standard cancer therapy play an important role in weakening the activity of the disease. For example, surgery and radiotherapy locally reduce most targeted cancer mass by either resection or irradiation. This allows the power of the body's immune system to overcome that of cancer. If we can strengthen the patient's immunity by Immuno-Cell Therapy after surgery and radiotherapy, cancer is likely to be overwhelmed by the patient's own immune system.
Although solely using standard therapy as a treatment has limited efficacy against cancer. Combining Immuno-Cell Therapy with standard therapy can be a better way to effectively treat cancer. Therefore, based on proven experience our doctors recommend using Immuno-Cell Therapy and other standard therapies in combination to get the most effective outcome. In fact, close to half of the patients SCG treats have taken a combination therapy of either chemotherapy or radiotherapy with Immuno-Cell Therapy.

At present, most of the patients, who have been treated in our clinics, have advanced cancer. In these cases, we conduct Immuno-Cell Therapy mainly to maintain the patient's quality of life.
However, we strongly recommend that people afflicted with cancer begin to receive Immuno-Cell Therapy at early stage of the disease. If a patient can strengthen their own immunity at an early stage, it is likely that their immunity will overwhelm the cancer's strength leading to better patient outcomes. In addition, we also recommend that patients who have had a surgery receive Immuno-Cell Therapy to prevent recurrence of the disease.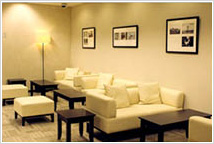 In the practice of medicine, it is known that one of the most important factors in the treatment of the disease is interactive communication among the doctor, nurse, and patient. Without this communication, the treatment does not lead to efficient outcomes, even though the treatment, itself, can have some effect against the disease. In terms of advanced medical treatments such as Immuno-Cell Therapy, this interactive communication is essential through out the treatment process.
In order to enable such interactive communication among a patient and our staff, our doctor consultations are by appointment only. We schedule maximum of only 8 appointments for each doctor per day in order to ensure efficient and adequate consultation time for each patient.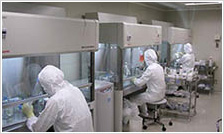 It is imperative that medical institution ensure safety management over cell processing for any clinical application of cell therapy. Therefore each facility in the Seta Clinic Group's network includes a Cell Processing Center ("CPC"). In fact, Seta Clinic Shin-Yokohama is the world largest facility including a CPC for Immuno-Cell Therapy with cultivation that allows for a maximum of 1,500 treatments per a month to be performed.
These CPCs are just one component of SCG's comprehensive support service. "Immuno-Cell Therapy Total Support Service" is comprised of not only the CPC facility and equipment but also the know-how and information technology system required to culture immuno-cells contributed by MEDINET Co. Ltd ("MEDINET"). The Immuno-Cell Therapy Total Support Service also includes MEDINET's know-how surrounding the quality and safety assurance over cell processing. MEDINET assures such know-how for quality and safety assurance by obtaining ISO9001, the international standard for quality management system over cell culturing processing. (Please see further information on "Collaboration with MEDINET")

We believe in driving forward academic research of Immuno-Cell Therapy in order to improve the awareness of the medical community and general public with respect to Immuno-Cell Therapy. Such academic research comprises of clinical studies, which are aimed at examining the efficacy of the therapy, and is generally performed apart from common clinical practice.
We have performed such clinical studies through alliances with university hospitals and core regional medical institutions as well as basic and clinical research with MEDINET's Research and Development department.